Our boxing for fitness classes are a complete workout for the cardiovascular system and muscular system. Boxing workouts are great for increasing your strength, endurance, agility and coordination. You will burn fat, build muscle tone and get fit all at the same time.
Our boxing classes are designed to be a high intensity, full body circuit training workout that will keep you moving the whole time. You will be throwing punches, combinations, you'll be ducking and weaving or doing squats, abdominal work and other circuit training style workouts. These sessions are suitable for all fitness levels and ages so simply come along and one of our friendly trainers will look after you.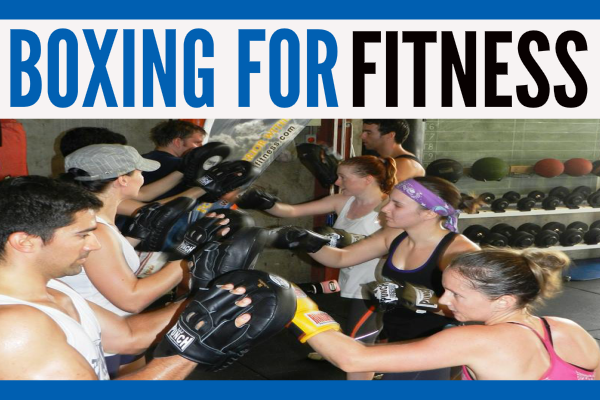 Benefits of Boxing As Exercise?
Our unique circuit styled box workouts involves EVERY muscle of your body so you can expect to see and feel a number of benefits.
Lean & Toned Body
Reduced Body Fat Levels
Strong Core Muscles
Improve Coordination
Improve Physical Health
Increased Confidence
Increased Agility
Speed & Endurance
Overall Body Strength
---
Our Local Boxing Classes Are At: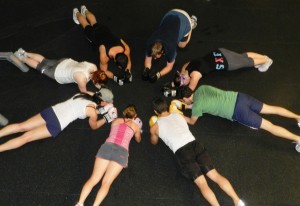 Conan Fitness Boxing Gym – 1/11 Foundry St, Maylands, Perth
Conan Fitness turns into a boxing gym on Monday & Wednesday nights and Saturday mornings. Our indoor boxing gym area is located within the group training area which boasts a large open space for glove and pad work plus an area for heavy bag work.
Session Times:
Session Prices:
21 Days of Fitness For $21 Introductory Offer
If you are New to Conan and would like to come down and experience our classes, then why not take advantage of out introductory 21 days of fitness for $21 offer. The 21 days of fitness membership allows you to attend an unlimited number of group training classes during that time to allow you to experience everything we have to offer. They say it takes 21 days to build a habit so we want to help you start off on the best foot and build healthy habits into your lifestyle. After your 21 days, you can easily convert over to one of our ongoing group fitness memberships below. Simply give us a call 1800791 484 or send us an online enquiry that your interested and we will get you booked in. Otherwise Purchase Here Online. We look forward to seeing you soon.
Ongoing Prices and Memberships 
Casual Pay As You Go – $20 per session
GT Pack (20 Sessions) – $300
GT Membership (Unlimited GT Sessions) – $99 / Mth
Platinum Membership (Unlimited Group Training & Gym Use) – $132 / Mth
---
Why Boxing Training Will Get You Results
If you want to get in shape, boxing may be the best training program for you. Boxing is one of the most popular workout sessions across different gyms. Just like professional boxing, you will be trained to use your strength, agility, endurance and hand-eye coordination. You can hone and master these athletic skills without taking a real punch.
Still half-hearted in enrolling in a boxing session at Conan Fitness? Here are several reasons why boxing training will provide you the most desirable results:
Ultimate Workout Training
Boxing sessions can simulate your entire body. Different workouts are combined to give the ultimate training. You can a retrained through power coordination and aerobic fitness. Your trainer can also provide training using speed-ball, medicine-ball and more.
In a typical training, you will spar with training partners using pads & gloves for at least three rounds in a circuit style workout. This builds your boxing skills and improve your stamina.
Build your confidence
Aside from looking great and feeling strong, boxing can also improve your confidence especially when you know you have the skills to defend yourself should a situation arise where you need to use your boxing skills.
Relieve stress
If you are always stressed out because of work or family issues, you will find boxing as the greatest way to counter and relieve stress. The effective combination of aerobics and strength program do not only improve your muscular and cardiovascular well-being; it is also a great combination of enhancing your psychological well-being. Boxing is best for your entire body.
Book into a Session Today
Want to know more about our boxing classes? Call the Conan Fitness team and get started today. Your first class is free so book in and see how you like it. Call us now on 1800 791 484 or Send an Online Enquiry!