Looking for a personal trainer?
Conan Fitness personal trainers are a team of Perth professionals who live and breathe this lifestyle with a passion, and it's our dedicated objective to help you live it too.
We've spent the past decade, literally, studying and analyzing what are the key aspects, the most effective strategies, along with those small distinctions that make the big differences in real-world results when it comes to optimizing physique or energy levels or performance and improving health and wellness overall.
Our trainers are highly qualified and experienced and will assist you with every facet of your health and fitness needs. What ever your needs Conan has a trainer for you.
---
Click For Personal Trainer Info
Luke is an experienced trainer and has been working and studying in the industry for over 15 years. During the completion of a bachelor's degree at the University of WA. he personally trained many clients of various walks of life from the mainstream weight loss populace to sports specific and wheel-chair bound clientele. Luke also spent 4 years in management including a State Personal Training Managing role in one of WA's largest health chains. He has a Master Practitioners qualification in Neuro Linguistic Programming (NLP) and Neuro Semantics and works one on one with clients aiming to improve their current conditions on anything from un-resourceful beliefs and emotions to setting positive frames of mind on various aspects of life.
Expertise
• Strength Training
• Muscle Building
• Fitness
• Fat Loss
• Weight Loss
• Sports Specific
• Rehabilitation
• Olympic Lifting
Personal Statement
Whether it be health and fitness goals, personal, career or financial goals, I believe ANYONE can succeed in reaching the results they desire & even much more, but achieving success is no accident. It is the end result of an ongoing commitment to a relentless pursuit of personal excellence.
Having the motivation, focus & determination that is required is not easy & most people just don't have the time, nor the experience or knowledge to nurture such qualities, and that's why I believe Conan Fitness can be the driving force behind your success. The knowledge & experience devoted to you will always be there to inspire & support you in achieving your results and true well-being."
COMMITMENT is what transforms a DREAM into REALITY!
Qualifications
• Bachelor of Human Movement and Exercise Science – UWA 2002
• Les Mills BodyTrainer Certified
• Neuro Linguistic Programming (NLP) Practitioner
• NLP and Neuro Semantics Master Practitioner
• Cert. IV Personal Training
My journey into health and fitness began when I saw a year 12 graduation photo of myself and I felt like I'd let myself down. I was about 100kg and had put on weight throughout high school but finally enough was enough. I joined a gym with a close friend of mine and for once in my life, I felt like I was achieving something I began dropping weight and training more and more, eventually, my friend stopped training but my passion only grew more. Another friend saw my results and asked for help, we began training together and he started achieving great results and I really enjoyed helping him. My passion for training was obvious so I got qualified and got into the personal training scene. I love helping anyone who is serious about getting into shape and wants to transform themselves physically and mentally to become the best they can be. That's my passion.
Qualifications
Cert 3 & 4 Health and Fitness

Strike Zone Group Fitness

Top Ride Qualified
Strengths
Bodybuilding & Sculpting

Weight Loss

Motivation

People Person
Hi guys! I am an exercise physiologist with 3+ years of experience working as a personal trainer and also multi-level sports conditioning coach with a love and passion for soccer. My life has always been very active and fitness related as I have played soccer my whole life and also basketball (until I realised I was too short) and I also spent a few years doing athletics. My sporting history is what has lead me to a career in fitness and rehabilitation as I have always been looking at ways to improve my on-field performance and after gaining knowledge on how the body works I also worked out that this is the career I love and want to be in. 
 I have experiences in clinical rehabilitation including seniors, workers compensation and sporting injuries, these include; arthritis, osteoporosis, diabetes, muscle strains/tears, ACL and shoulder rehabilitation.
My time as a personal trainer helped me to hone my skills and gain a wider understanding of how the body works as I dealt with a lot of different shapes and sizes. I have really found that there is no one size fits all solution to any goal whether it is fat loss, muscle building or athletic development. For this reason, I take a measured approach to training and programming to each person's needs to ensure they get the best results possible.
The most important thing I have learned through my studies and experiences is that you need to think of the body as one big chain, if a link is loose, weak or overworked then it's going to impact on the rest of the chain and in our bodies case, cause injuries. Due to my belief about it being one big chain, I will always look to train the body as a whole looking to hit the big visible muscles as well as the tiny little stabiliser muscles that keep everything working properly.
Why Choose Our Personal Trainers?
How to choose a personal trainer? When it comes time to find a fitness trainer it can be a tough decision and you may be thinking "Are they worth it?". Deciding who to trust with your health and fitness goals is the key.
At Conan, you can trust that we will look after you every step of the way. The benefits of training with our trainers is that we specialise in real-world results and over the years we have formulated proven systems and procedures of protocol that get the most effective results.
We have a team of professionals that live and breath this lifestyle with a passion and it's our dedicated objective to help you live it too.
---
Personal Fitness Trainers – Are They Worth It
If you're thinking of engaging a trainer and perhaps you're still on the fence as to whether you should or shouldn't then let us help you with some answers to the following questions which I hope will help you make a decision either way.
Should I Get A Personal Trainer?
The answer to this question is Yes…chances are if your reading this right now, its highly likely that you need help in some way to get you from your current state or situation to a point where you can start to feel happy about yourself again or achieve a goal that you want to achieve. In fact no matter what the goal whether it be fitness, financial, business related, we believe every person needs a trainer, mentor or coach in some capacity to help them achieve any type of goal in life. A personal trainer can help put the missing puzzle pieces together so that you get the complete picture, they can help guide, motivate and support you through the highs and lows of your journey. Before engaging a trainer though its good to ask yourself some truthful questions to gauge your level of desire & motivation. Are you sick and tired of feeling or looking the way you are? Are you ready to make that change no matter what? Are you willing to put in the work to achieve your goals? Do you think you will need help along the way to keep you on track? Are you prepared to follow the plan that is created for you by the trainer? If you answered yes to two or more of these questions then I think you are ready to take that step and engage a personal trainer to help you.

How Much Difference Does A Personal Trainer Make?
In most instances the difference between having a trainer is massive. It sometimes is the missing link between you achieving your goals or you not achieving your true potential. If you look at any professional athlete whether they are part of a larger team or not. There is a common denominator amongst all of them. Behind all of their success, its the team of coaches, trainers & support personnel that help those athletes perform at their best and get the most out of themselves. This goes to show that no matter what the goal and no matter if your a beginner, intermediate or professional, we all need coaches and support to help us achieve what it is we want to achieve otherwise it is a long and lonely journey.
How To Find A Good Personal Trainer…Are They Worth It?
Absolutely…they are worth their weight in gold. In fact, having a good personal trainer on your side has the ability to fast track your results. They can do this because as you go along a good fitness trainer is able to customise and adapt your training as you progress and set the right intensities & frequencies to get the most out of your training hence maximising your results. A good trainer, however, is only as good as the client, a lot of people simply think seeing a trainer 1 or 2 times per week will guarantee them results but their actions outside of the gym will ultimately play a bigger role in whether they achieve or not. If a client is willing to put in the work and diligently adhere to the program set down by the trainer then success if pretty much a guarantee. If however, a client expects they can eat whatever they want, train whenever they want and not follow the plan set down by the trainer outside of their session times then the likely hood of them achieving their goals is very slim no matter how good the trainer is.
What Personal Trainer Courses Do You Need To Take In Order To Be Qualified
In order to become a certified personal trainer, there are minimum standards of fitness trainer certification a trainer must have before they can officially train people. For those looking to become a fitness trainer, they need to have a minimum Certificate III & IV in fitness.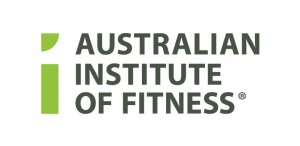 There are many registered training organisations that offer these courses but the organisation that we work closely with is The Australian Institute Of Fitness. They are regarded as one of the top training providers and is a place were a lot of our trainers have studied.
The recommended personal trainer course is a master trainer course which is simply made up of both cert III & IV combined. The course is very extensive and equips each trainer with the foundation to launch their career as a professional trainer.
Some of the areas covered in this master trainer course are:
Skeletal System and Muscles

Looking at Posture and Injury Prevention

The Cardiorespiratory System

Diet & Nutrition

Client Consulting, Assessments, and Fitness Testing

Gym & Workplace Safety

Effective Exercises for Strength, Stamina, and Flexibility

Systemised Instructional Techniques

Training Children and Adolescents

Circuit Training

Physical Trainer

Scientific Programming

Program Design & Progression

Leadership, Teamwork, and Communication

Personal Training Information and Training Modalities

Designing Short And Long-Term Training Programs

Functional Training & Injury Management

Client Assessments For Posture and Flexibility

Advanced Strength and Conditioning Techniques

Nutrition for Health and Performance

Training the Older Generation

First aid


Continuing Education For Personal Trainers
When a personal fitness trainer is fully qualified they then need to become a registered exercise professional with Fitness Australia which is the national health and fitness industry association which is committed to enhancing industry standards and building the professional development of the industry.
As a requirement, exercise professionals must continually invest in their professional development by continuing their education by improving their existing skills, and or developing new ones. The ongoing professional development involves completing 20 Continuing Education Credits (CECs) every two years, in order to maintain their registration. CECs can be gained through programs and events, workshops and seminars, conferences and conventions, higher education, professional practice, in-house training and other activities.
The fitness industry is always changing and every year there are new studies, techniques and systems coming out and that is why Conan Fitness trainers are always at the forefront of the latest trends within the fitness industry.
---
Come in a see one of our friendly fitness professionals for a FREE full Comprehensive Lifestyle Assessment.
We Are Dedicated To Your Success!