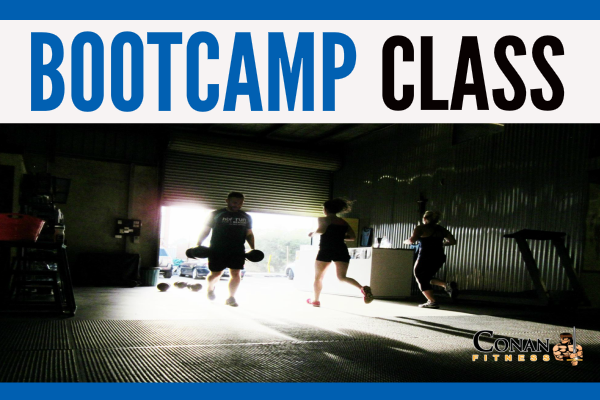 Conan's indoor/outdoor group fitness Bootcamp sessions are the ideal training regime to take your fitness up a notch. These fun-filled sessions will boost your motivation, challenge you in mind and body and kick start you out of the rut of your training plateau. Our boot camp fitness sessions are based on high-intensity training, cross training, bodyweight drills, vertical challenges, boxing, team drills with structured progressions. These sessions offer you plenty of variety and are designed to produce peak performance and elite fitness across many disciplines.
21 Days of Fitness For $21 Introductory Offer
If you are New to Conan and would like to come down and experience our classes, then why not take advantage of our introductory 21 days of fitness for $21 offer. The 21 days of fitness membership allows you to attend an unlimited number of group training classes during that time to allow you to experience everything we have to offer. They say it takes 21 days to build a habit so we want to help you start off on the best foot and build healthy habits into your lifestyle. After your 21 days, you can easily convert over to one of our ongoing group fitness memberships.
Trial - 21 Days Of Fitness
Unlimited Group Fitness Classes