At Conan our Group Training sessions are our most affordable option when it comes to training at Conan. We have over 20 group training sessions per week that you can choose from which gives you great variety and you train with friendly, like minded people. Our GT membership allows you to attend an unlimited number of group sessions per week or you can pay on a session by session basis.
Group sessions include: Bodyworks, Bootcamp, Boxing, Cardio Hiit, Steelworks, Circuit Training, Build & Rip, Bike, Box & Burn, Stretch & Flex… Click here to find out more about each class and times.
 

Why You Should Consider Group Personal Training
There are different ways you can look better and healthier without the need for specific one-on-one sessions with a personal trainer. If you are looking for a cost effective alternative, signing up for group personal training is a great fitness opportunity that can give you the exact same benefits. Here are some other reasons why you should start training with a group.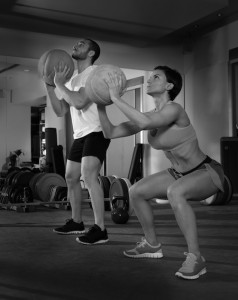 Get fit and Stay Motivated
Group personal training allows you to get fit and train with like-minded individuals. You will have friends and family that share your goals and interests and keep you accountable. They will keep you motivated from start to finish. With a sense of competition and camaraderie, you will most likely stick to the program.
Save Money
Are you on a tight budget and one-on-one training is just out of your reach. Small group personal training can deliver more bang for your buck. Gyms like Conan Fitness can provide group training based on your budget whilst still guaranteeing high quality and as challenging sessions as one-on one sessions.
Have Fun
A common reason for quitting a fitness program is boredom. With group training, a variety of fitness routines will keep you interested. Combine that with the social aspect of working out together allows some people to stay more engaged in their workout sessions and enjoy it more.
Safe and Effective Program
A well-structured group training program can help individuals with limited health and fitness knowledge. Aside from the actual fitness conditioning routine, group pt introduce the importance of a holistic approach and the need to do all things right.
When you are exercising on your own, you can easily skip important workout portions that are to difficult to do. When training within a group, you will be motivated to hit all your problem areas and perform at your best. A fitness professional will design a session that will effectively improve cardiorespiratory, strength and muscular fitness.
If you, your friends or family are in need of an affordable, intense and effective workout that will keep you all motivated to shed extra kg, get healthier or fitter, enrolling in our group personal training program is a great option. You can save money, stay motivated and get results.
Give us a call Today on 1800 791 484 or Send us an online enquiry
---