We have a truly inspirational and amazing transformation from one of our members who took up our 14 week transformation challenge. The results he achieved on his own and with the help of Conan Fitness 14 week challenge are remarkable. Its is an absolute testament to his determination and character. What an absolute warrior!
Matt Evans started his fitness journey back on the 21st July 2014. His starting weight was 110kg
Through his own efforts and determination Matt dropped an amazing 20 kg in a few short months following a low calorie Isogenix dietary intake BEFORE commencing the Conan 14 wk challenge. On the 12th October 2014 prior to starting the challenge his weight was 91kg
Post-Challenge, Matt shows the will to succeed trumps the daily grind of obstacles that inevitably beset the journey, even despite the health challenges he faced and overcame during the trial. Post Challenge weight 82kg – 13th February 2015. 
What a transformation…Well done Matt!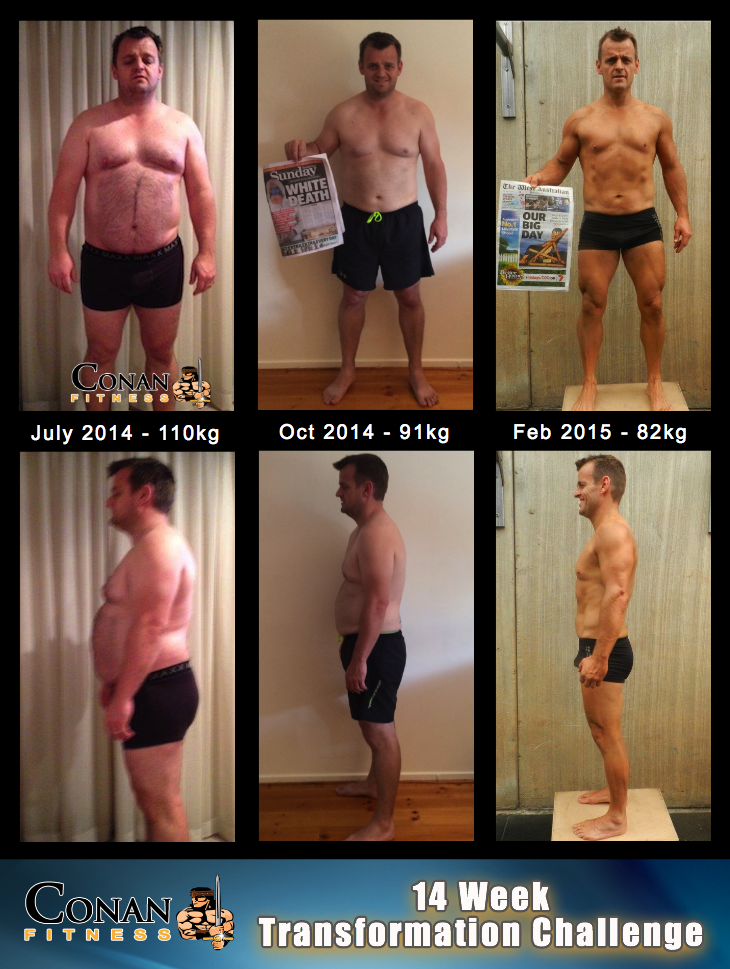 If you would like to transform your body just like Matt, then take the Conan 14 Week Challenge