In this months workout we have designed a holiday special perfect for getting you back into the flow of exercise and kick starting those new year resolutions. This workout is relatively simple and can be done at home, with the family and needs limited equipment.
Below you will find the exercise plan. It is broken up into 4 phases – the warm up phase, the strength phase, supplementary exercise phase and the high heart rate phase.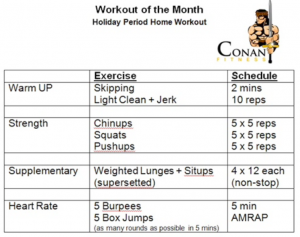 If you have any questions, please let us know. All the best.