Our Group Training (GT) classes are the ideal way to increase your strength, speed, endurance and overall fitness. Working out in a team environment is not only motivating, it's stimulating and fun! At Conan we believe that variety and intensity is the key to taking your overall performance to the next level.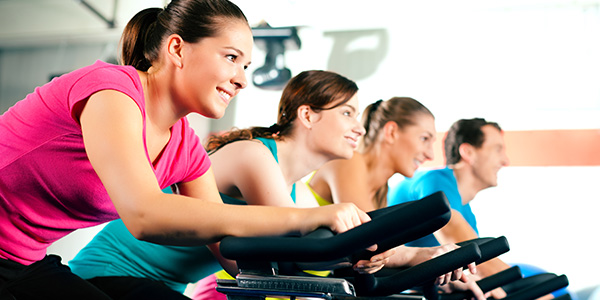 That's why we aim to provide a wide range of classes to suit different lifestyles and varying levels of fitness. At Conan we offer a more personalised approach to our group sessions with one-on-one advice, goal setting, access to peak performance coaching and tailored session planning from our expert trainers. We recommend three to four GT sessions a week to complement your strength training and get you on the road to reaching your true performance potential.
Check out our list of group exercise classes below.
Pricing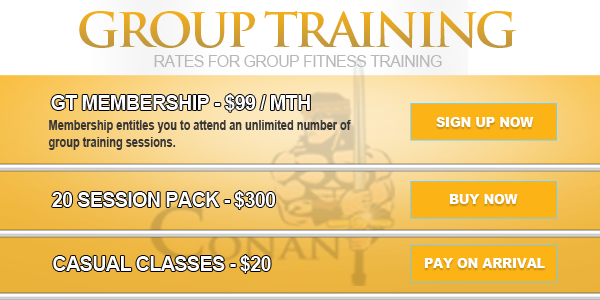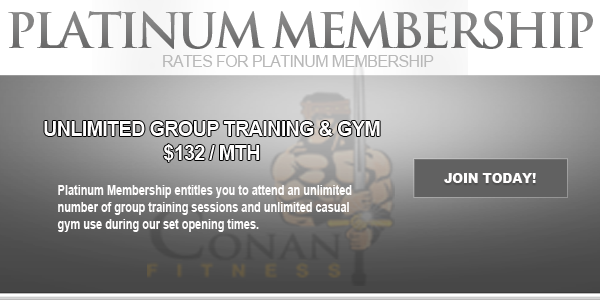 7 Reasons Why People Choose Conan:
Results are guaranteed!
Professional coaching and consulting advice
Highly qualified and experienced personal trainers
Team motivation – You train with people just like you
Ongoing nutrition and training education
Constant variety and continued stimulation
Very affordable packages to suit everyone
We are dedicated to your success!
For More Details Call Us On 1800 791 484 Or Send Us An Enquiry